If you're looking for help for a loved one with a Substance Abuse problem, you've come to the right place!
Things Family Members Usually Want To Know...
What if my loved one is hesitant about coming in for counseling?
---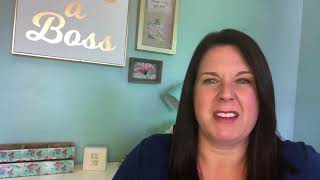 Watch this video to learn how we engage reluctant clients. Although many clients are very reluctatnt at first, we're almost always able to engage them in the process. If you don't think you can get your loved one to agree to come in for counseling, Here are 2 options: 1. We offer family coaching sessions to teach you how to enage your loved one in the process of counseling/treatment. You can work directly with one of our family specialist to create a stragetic plan specific to your situation. If you live out of town, and you need help getting your loved one to go to treatment elsewhere. Here is link that will allow you to shedule a family coaching session. 2. You can learn how to use the CRAFT method to motivate your loved one toward recovery, using our online Family Recovery Academy. The CRAFT approach has been proven to be more than twice as effective an old school intervention (the one where you sit in a circle and read letters) for getting people to take steps toward recovery. The Family Recovery Acadmeny gives you 24/7 access to a private online video resource center. You can learn on your own time, and best of all, it's less than the cost of one session. Click here, to learn more about our Online Family Recovery Academy. Here's an additional video about the topic of willingness.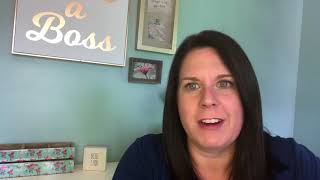 ---
Does the family have to be involved?
---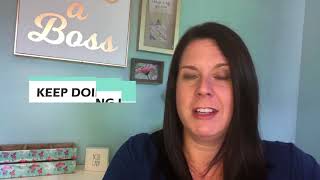 Family involvement is a major part of our unique addiction recovery programs. Make sure to watch this video to find out why! If you (the family member) is the one initiating this process, then the answer is a definite yes! We find that family commitment and willingness is even more important than it is for the individual with the substance abuse problem! Generally, the only time we don't recommend family be involved is when we are dealing with a single adult person who lives alone.
---
What is the typical age range of the people in your program?
---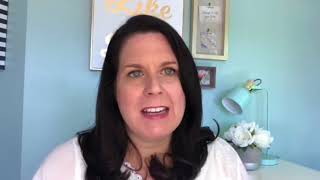 We treat adolescents, young adults, and adults.
---
What is your success rate?
---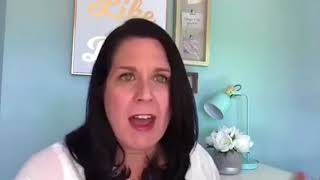 Lots of people think success means a person stays completely sober without ever having a relapse, but we believe there are several factors involved in what constitutes successful treatment.
So, for example, last week I had a client in my office who had relapsed the week before. She was so upset with herself and cried on my couch telling me what had happened.
(I call this confession!). She was clearly already angry with herself, and obviously didn't need me to point out where she went wrong or things she could have done differently.
Instead of doing those things, I told her I was proud of her because she initially reached out to her family members the day after the relapse and told them what happened. She made an appointment with me right away and also asked to be put back on alcohol monitoring.
To me, this is a success story, because she got right back on the wagon. She knew exactly what she needed to do and had the courage to be honest about it. She was also insightful enough to ask for increased accountability, so the relapse wouldn't continue.
Of course, we try and help people get sober and stay sober, but here are a few other things we think make for successful treatment.
1. At Hope For Families, one of our main goals is to give people a positive treatment experience. Not because we want everything to be sunshine and rainbows, but because when people have a good experience in treatment, they are much more likely to reach out if they ever have trouble in the future.
2. We want to make sure their relationships (particularly family relationships) improve. Addiction is driven by shame, guilt, resentment, and loneliness, so one of the best ways to combat this illness is through connection, trust, and confidence. These are the main things we focus on at Hope For Families.
3. If one of our clients does have a lapse, we want them to recognize it quickly and put their skills back in place.
Now that I've told you how we measure success, I can confidently tell you we have EXCELLENT success rate!!
---
How much does it cost to come to Hope For Families?
---
I hate it when I'm looking to purchase something, but the prices aren't marked.
Most of the time, I just move on without asking in those cases, because it's just awkward.
Most treatment centers would never put their fees on their website, for a couple of reasons:
1. They don't want to scare people away.
2. They charge different rates for different people.
BUT WE WANT TO BE AS TRANSPARENT AS POSSIBLE! No sneaky tricks or hidden fees.
_______________________________________________________________________________
Individual Counseling For Non-Substance Related Disorders
There is a $250 Initial Assessment Fee.
$150 per session
_______________________________________________________
Family Counseling For Substance Use Disorders:
There is a $500 Initial Assessment Fee.
Individual sessions are $150
Family sessions are $150
Phone/virtual coaching sessions $150-$197
Most often we recommend the individual and the family member come for sessions weekly until things stabilize. Once things begin to stabilize, we often cut back sessions to every other week, and then as needed.
______________________________________________________________________________
Itensive Services For Substance Use Disorders
There is a $500 Assessment Fee
After your assessment, your treatment team will make a recommendation to you and together you'll decide how you want to move forward. If you decide to participate in our Intensive Family Services Program, the fees will be as follows.
$1500 (one time) entrance fee
$630 week there after
This price includes:
1 Individual counseling session/week
1 Family counseling session/week
2 (3-hour group) sessions/week (Monday and Wednesdays 5-8pm)
1 Family support group/week
We also do weekly Instant Urine Drug Screens
*Occasionally due to holidays or inclement weather, we may have to cancel a group session
_____________________________________________________________________________
There are places that finance treatment. It works the same as other medical financing. We recommend our clients try My Treatment Lender, if they need to finance their treatment.
Here's a link: http://mytreatmentlender.com/hopeforfamilies.php
We don't get any kick back from the treatment lenders. We just provide it as a resource for our clients.
_____________________________________________________________________________
---
Do you accept my insurance?
---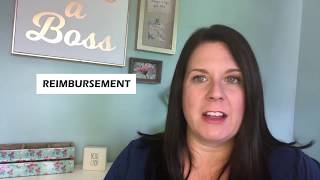 Hope For Families is considered an out of network provider. So, no, we don't take your insurance. Check out the video to find out why! Many of our clients send in their receipts (called superbills) and are able to get reimbursed for their individual or family sessions through their out of network benefits. **Insurance does not cover out of state coaching sessions.
---
How frequently do we come to Hope For Families?
---
Our substance abuse programs are designed to be flexible so that clients can access what they need when they need it. There are lots of ups and downs in the recovery process, and so sometimes people need to come more often and other times not so much. But typically, our clients come two to three times a week in the beginning (for individual sessions and recovery groups), and their family comes once or twice a week. Usually for an individual family session and sometimes they also come for a family group as well. As things stabilize and people start doing much better, they come less frequently. Because everything is packaged into our programs, our clients have the flexibility to schedule more sessions when they need them and less when they don't.
---
How long is the program?
---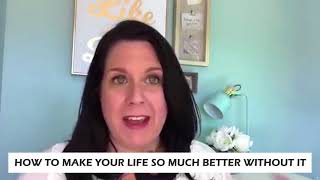 At Hope For Families, you and your counselor will custom design your treatment plan. Our program is designed to give the maximum amount of flexibility possible, while ensuring positive results. Each new client or family starts by meeting with one of our staff for a consultation (no fee involved). During this consultation, we will get a chance to meet and decide if everyone feels Hope For Families is the right fit. If everyone agrees to move forward, we will design a plan that works specifically for you. NO ONE SIZE FITS ALL RECOVERY PLANS! Our clients are in control of how fast or how slow they move through the program. You'll have access to individual therapy, family therapy, groups, classes, drug screening, alcohol monitoring, coaching sessions, etc. You (and your family) will be able to build the plan that works best for your situation.
---
What if my loved one refuses to go to treatment?
---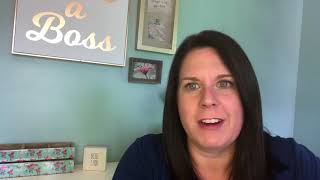 If you're loved one refuses to participate in treatment, we will coach you on how to handle the situation at home. We use a process called the "Invisible Intervention". You can also schedule coaching sessions with one of our family recovery experts. They can help you put together a strategy for how to get your loved one to engage in treatment. If you live locally, use this link. If you live out of town, use this link.
P.S. Here's another helpful resource on the topic!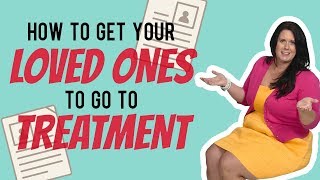 ---
How will I know the results of the drug screens?
---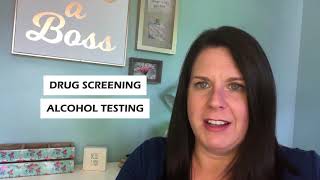 We don't tell family members (or anybody for that matter) unless the client explicitly tells us to do so. But we will teach you to recognize the behaviors that tell you whether or not your loved is most likely continuing to use drugs. Then, you won't need to rely upon drug screens!
---
What are the rules?
---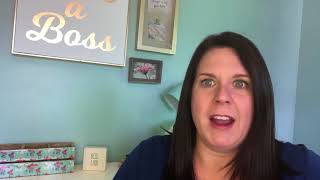 We're pretty flexible! We've learned that's the way it works best - we like to make game time decisions!! We call "the plays" based upon the circumstances!
---
How do you decided who gets admitted?
---
1. At least one person has to be committed to the process of recovery. Sometimes people
reach out to us themselves, looking for help. Other times, family members reach out to us
trying to find help for their loved one. Either of these two situations work equally well.
We don't take on families unless at least one person is committed to the process.
2. We work very closely with the individuals and families we treat. We are going to be
spending a lot of time together, so we want to be sure it's a good personality fit. We
don't work with people who are rude, critical, or condescending to any of our staff
members or each other.
Not only is important for you to trust your therapist, it's important for us to trust you. If that trust isn't happening, then it isn't a good fit.
3. The work we do is very effective, but it requires a massive amount of time, attention, and
coordination. For that reason, we never admit more than TWO families a week. It takes
a lot of energy in the beginning and we want to make sure we can give you all the
attention you need to get started on the right foot.
If you feel like we are the right fit for your situation, just fill out the short application form located on the home page of this website. Once we receive it, we will get in touch with you to schedule a personal consultation, so we can get to know each other and decide if Hope For Families is the right place for your recovery journey.
Here's what the application looks like:
---
They've already tried a bunch of other stuff, how is this going to be different?
---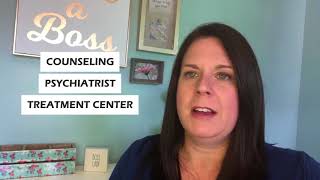 Almost everyone who comes to us has already tried other things before coming to Hope For Families but haven't gotten long term success.
Maybe they've tried other counselors, psychiatrist, 12 step groups, or even treatment centers, but you haven't gotten the results you wanted.
It's probably not because these were bad strategies, it's because these strategies didn't address the entire issue.
When you don't address all the complicated dynamics involved with addiction, it's just going to keep coming back.
It's like thinking you've put out a fire, but really there are some hot embers still left. Eventually those embers are going to re-ignite the fire again!
The thing that makes us different is the fact that we address the underlying issues contributing to the addictive pattern.
We look at underlying mental health problems, family dynamics, grief, trauma, and even how each individuals personality works, because these are the determining factors for building a recovery plan that will work for you.
There is no one size fits all recovery plan!
The fact that you've tried lots of other things, and not gotten the result you wanted, is a good indicator that Hope For Families is the right place for you.
---
Your office is so cute, who did the decorating?
---
We want the Hope For Families experience to feel as natural as visiting a friend. We designed our office so our clients always feel welcomed and comfortable.
Cole and Cambell actually drew out the design of the building themselves. Campbell and I (Amber) did most of the decorating on the inside, but each counselor designed their own office to fit their personality.
Everything in our space is warm and bright. There's nothing steril or clinical about us or our building. There is no Hope For Families sign in the front of our building, and that's on purpose. We don't want you to feel akward about walking into our building. There are drinks and snacks available all over the office, so please help yourself to anything you'd like. We know people come to us for serious matters, but that doesn't mean the process has to be cold and clinical. Don't be surprised if you see staff and clients laughing in our lobby or talking about their favorite Netflix show or last nights ball game.
We believe therapy is primarily about the relationship between you and your counselor, so we want our atmosphere to be condusive for buidling strong trusting authentic relationships. Many of our clients are reluctant to come in for the first session, but once they meet us, they see it's nothing like they imagined.
---
I think your approach is a great fit, but I'm not sure I can afford your services. Are there any other options?
---
We understand that not everyone can access Hope For Families services. Sometimes because they live too far away and sometimes because they can't afford the fees. This is exactly why we created our Online Family Recovery Academy! If you've got a loved one struggling with addiction to drugs or alcohol, this is perfect for you. The Invisible Intervention will:
1. Teach you how to communicate with your loved one so they will listen. 2. Help you set boundaries for yourself/family without having to be the bad guy. 3. Give you step by step instructions on how you can get your loved one motivated to go to treatment. 4. Give you exact instructions on how to handle things like money, toxic relationships, relapse and all the other common problems that family members run into when dealing with someone with an addiction. Best of all, you can access the entire Invisible Intervention Program for less than the cost of one session at Hope For Families. Click here if you'd like to learn more: https://www.invisibleintervention.com/ There are also some really great books out there. Check out our Recommended Readings page to see which books our experts recommend!
---
What if I don't live in your area?
---
Due to the popularity of our YouTube channel we often get calls from people all over the country (and beyond!) wanting help. Here are some ways we can help you even if you don't live locally. 1. We offer phone coaching consultation/coaching calls for people concerened about a loved one with a Substance Abuse problem. If you're concerned about a loved one and want some advice about how to get through to them, how to find a good treatment program, or how to help effectively support someone's recovery, you can scedule a 50 minute phone consultation with one of our specialists. 2. We also offer an online Family Recovery Academy which includes our Invisible Intervention program. This is a very cost effective way to get help and education. You learn: How to motivate a loved one to get sober How to find the right treatment program How to get them to treatment How to communicate with treatment providers How to support a loved one after treatment Relapse prevention and much more! For less than the cost of one session, you can get immediate access to our online academy and start turning your situation around immediately! 3. Consider joining our FREE Facebook support group for families.
---
Does your office offer Addiction Intervention Services?
---
We do offer intervention services, but not in the typical way you might think. We don't have you write letters, sit in a big circle, and give your loved one an ultimatim. Sure, these types of interventions can be effective, but these types of interventions don't work if evenone in the person's life isn't on boad. Even when it does work, it often causes a lot of damage between the person and their family. We do something that we call an INVISIBLE INTERVENTION. We can do this in a couple of ways.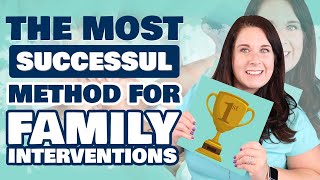 We don't have you write letters, sit in a big circle, and give your loved one an ultimatim. Sure, these types of interventions can be effective, but these types of interventions don't work if evenone in the person's life isn't on boad. Even when it does work, it often causes a lot of damage between the person and their family.
We do something that we call an INVISIBLE INTERVENTION. We can do this in a couple of ways.
1. Through a few coaching sessions, our specialists can teach you how to get through to your loved one, how to motivate them to seek help, and how to effectively support them in early rececovery.
After listening to the details of your specific situation, our specialists will help you develop a plan of action. These sessions can be done in person or over the phone.
2. In cases where the individual is willing to come to a few individual counseling sessions, we can work with them using a technique called Motivational Interviewing. This is a very effective counseling technique designed to identify an individuals peronal motivations for change, and pull that motivation foward.
I often refer to this as pre-treatment. This can be used with people in denail or people who are treatment resistant. (These sessions must be done in office)
3. We also offer an online Family Recovery Academy that includes our Invisible Intervention Course. This is a very cost effective way (less than the cost of one session) to learn how to motivate your loved one to go to treatment and everything else you need to know about navigating addiction treatment and recovery.
---
Who should be on the free 15 minute phone consult?
---
If you live locally and you're thinking about becoming a client at Hope For Families, the first step is to schedule a FREE 15 minute phone consultation. Often times, family members feel like the person with the addiction should be the one that makes the call, but we feel that If you're the one doing the research on this, then you should be the one on the call. (As in, are you the one Googling recovery, figuring out how to pay for treatment, or pushing recovery in general - then YOU should call!)
---
---
Request A Free, No-Obligation Phone Consult